آثار دوستان
• The Fall
Synopsis :
The Iranian Revolution of 1979 was the revolution that transformed  Iran from a constitutional monarchy under Shah Mohammad Reza Pahlavi to an Islamic republic under Ayatollah Khomeini , the leader of the revolution and founder of the Islamic republic. It has been called: " The third great revolution in history" .

Credits :

Writer & Director : Amir Mehran
Editor : Kazem Mollaie
Composer : Hooman Hemami
Sound Designer : Arash Ghasemi
Photos Editor : Payam Tahmasb
Producer : Hosein Homayounfar
IRAN – 8 Mins
Product of  2009
.
Festivals & Awards :
- ( The Fall ) was chosen as "JURY PRICE" in the " 3rd Shahr Film Festival " in IRAN (Tehran) - December 2008
- ( The Fall ) is entered to the competition section of the " 9th Beirut  International Documentary Film Festival " in Lebanon (Beirut) - September 2009
- ( The Fall ) is entered to the competition section of the " Kimera film festival" 2009 Italy
- ( The Fall ) is entered to the competition section of the " 5th Singapore short film festival" 2009 Singapore
- ( The Fall ) is entered to the competition section of the " 8th Reggio film festival" 2009 Italy
- ( The Fall ) is entered to the competition section of the " Curtocircuito 6th film festival" 2009 Spain
- ( The Fall ) is entered to the competition section of the " Bolzano short film festival" 2009 Italy
- ( The Fall ) is entered to the competition section of the " 4th Bursa international Silk Road film festival 2009 Turkey
- ( The Fall ) is entered to the competition section of the " 26th International Short Film Festival " in IRAN (Tehran) - November 2009
- ( The Fall ) was chosen as Third Prize for Best Camera-Work: Experimental (Ameneh Arbaboun) - in the first Hamghadam Short film Festival - Paris - France 2010


- ( The Fall ) is entered to the competition section of the " Tabor Short Film Festival " in Croatia - Summer 2010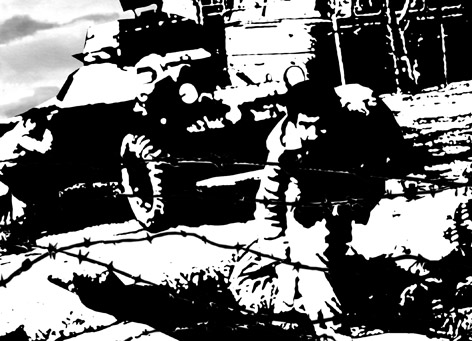 آخرين به‌روزرساني: 8/4/1389