Weblog
• 'KUPAL' TO PUT AN END ON BLACK MOVIE FESTIVAL IN SWITZERLAND
2018-09-01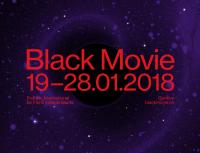 Iranian drama 'Kupal' has been selected as the closing film at the 19th edition of the Black Movie Festival in Switzerland.
The Iranian film will go on the Swiss screen on January 28, 2018, just before the closing and awards ceremony.
Directed by Kazem Mollaie, 'Kupal' narrates the story of Dr. Ahmad Kupal, who is a taxidermist hunter, when he faces a challenge just before the New Year.
The main cast in 'Kupal' is Levon Haftvan and a smart dog named Sharon plays a key role in the movie.
Nazanin Farahani, Pourya Rahimi-Sam, and Hossein Shamsabadi are among the notable cast of Molaie's flick.
Mollaie's feature film debut attended the competitive section of the Fajr Film Festival in February 2017 and recently won the best feature award at the 'Around' Film Festival in Amsterdam as well as the best foreign film award at the 26th edition of the Berkeley Video & Film Festival in the US.
Born in 1981, Molaie holds a BA in Cinema Directing from Sooreh University of Tehran and is a member of the Iranian Young Cinema Society. He is also a member of the Iranian Alliance of Motion Picture Guilds (Khaneh Cinema) and the Iranian Short Film Association (ISFA). He has been a jury member of the Iranian Short Film Academy and a member of board of directors at ISFA.
Swimming resolutely against the tide of standardized cinema, innovative and self-confident, the Black Movie offers a ten-day program of emerging talent and the best of independent filmmakers.
The 19th edition of the Black Movie Independent Film Festival is slated for January 19-28, 2018, in the Swiss city of Geneva.