Weblog
• 'Kupal' to vie at Belgrade Intl. Filmfest.
2018-09-01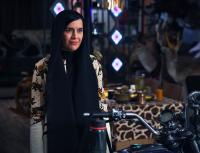 Iranian feature 'Kupal' directed by Kazem Mollaie will be screened at the 46th edition of Belgrade International Film Festival.
'Kupal' narrates the story of a hunter and taxidermist who goes through an unfortunate incident by trapping himself in his basement with little food and no water, having to survive by using creative and desperate means. The storyline of 'Kupal' and the tagline is, 'you can't be alone in this world!'
Belgrade international film festival, during ten festival days, from February 23rd to march 4th, will host films from all over the world- from acclaimed titles to breakout films whose FEST screening will be, almost certainly, the only screening in this part of the world.