Weblog
• 'Kupal' to be screened at Long Island film expo
2018-09-01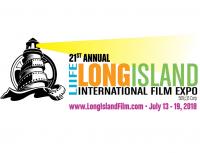 Directed by Kazem Mollaie, 'Kupal' is Iran's only representative at the 21st edition of the event.
The film narrates the story of Dr. Ahmad Kupal, who is a taxidermist hunter, when he faces a challenge just before the New Year.
The main cast of the movie is the late actor Levon Haftvan and a smart dog named Sharon plays a key role.
Nazanin Farahani, Pourya Rahimi-Sam, and Hossein Shamsabadi are also among the notable cast of Mollaie's flick.
Mollaie's feature film debut attended the competitive section of the Fajr Film Festival in February 2017 and recently won the best feature award at the 'Around' Film Festival in Amsterdam, the best foreign film award at the 26th Berkeley Video & Film Festival in the US, and the 16th Ischia Film Festival in Italy.
Attending the Cine Pobre Film Festival in Mexico and the 4th Iranian Film Festival of Zurich in Switzerland, as well as winning Best Cinematography Award from the 5th Fine Arts Film Festival in the US and Best Cinematography award at the 3rd Realtime International Film Festival in Nigeria are among the most recent achievements by 'Kupal'.
The Iranian-Armenian Haftvan died March 10 at the age of 51 following an incident which occurred on the set of a new production he was shooting.
Long Island International Film Expo includes over a hundred short and feature-length independent films from all over the world.
Starting from July 13, the festival is to wrap up on July 19, 2018.