Weblog
• 'Kupal' to vie at Middlebury New Filmmakers Festival
2018-09-01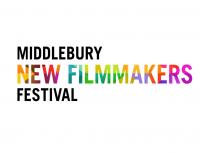 'Kupal' is scheduled to be screened at the Middlebury New Filmmakers film Festival in US.
Directed by Kazem Mollaie, the movie will vie at the competition section of the fourth edition of the event.
The film narrates the story of Dr. Ahmad Kupal, who is a taxidermist hunter, when he faces a challenge just before the New Year.
The main cast of the movie is the late actor Levon Haftvan and a smart dog named Sharon plays a key role.
Nazanin Farahani, Pourya Rahimi-Sam, and Hossein Shamsabadi are also among the notable cast of Mollaie's flick.
The Middlebury New Filmmakers Festival is about the work of first and second time filmmakers.
The fourth edition of the festival is slated for August 23-26, 2018.