Weblog
• PERSIAN FILM FESTIVAL 2020 JUST ANNOUNCED
2020-11-16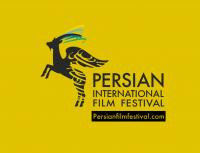 Highlighting the richness of contemporary films by Persian-speaking filmmakers around the globe since 2011, the Festival will be opening its 9th edition in December.
From masterly feature dramas to bright comedies, captivating documentaries, and a fabulous selection of short films, the Persian Film Festival returns from 3-6 December 2020 to showcase the very best in Persian cinema in partnership with Palace Cinemas.
"This year we continue featuring films that have been recently globally acclaimed while selecting films from different period and genres, in order to offer access to a distinctive, uniquely curated version of Persian cinema", said Festival Director Amin Palangi. "We are very thrilled to be able to present the ninth edition of the Persian Film in this particular year where stories must continue to be shared".
Program highlights include Mahnaz Mohammadi's highly expected debut feature Son-Mother, a stark reflection of women's place in Iranian society which screened at Toronto International Film Festival and the Zurich Film Festival. Son-Mother will open the festival on 3rd December.
The Chess of the Wind, a masterpiece of Iranian Cinema, will screen for the Closing Night on 6th December. Directed by Mohammad Reza Aslani in 1976 and recently restored in 4K in 2020 by The Film Foundation's World Cinema Project and Fondazione Cineteca di Bologna from the original 35mm, Aslani's work was praised internationally and the film screened at Cannes Film Festival 2020, BFI London Film Festival 2020 and New York Film Festival 2020.
This year's program also features two groundbreaking documentaries, and a short films session curated by Iranian filmmaker Farnoosh Samadi, whose debut feature 180 Degree Rule premiered at Toronto International Film Festival in September.
FEATURE FILMS
Son-Mother (2019): In her brilliant fiction-feature debut, Mahnaz Mohammadi depicts the relationship of a mother and a son, when a widow receives a marriage proposal that could mean financial security but could also fracture her family. The screenplay is by Mohammad Rasoulof.
The Chess of the Wind (1976): Mohammad Reza Aslani's debut feature is set during the rule of the Qajar dynasty and chronicles the fallout of a noble family. Screened publicly just once and long thought lost after the 1979 Revolution, The Chess of the Wind is an unheralded landmark of Iranian cinema and ranks among the great recent (re)discoveries of world cinema. It screened this year at Cannes Film Festival, BFI London Film Festival and New York Film Festival.
Pari (2020): Pari (Melika Foroutan) and husband Farrokh (Shahbaz Noshir) arrive in Athens to visit their student son Babak, who happens not to be found. Pari is forced out from the shadow of her spouse to take the lead in the search for her child. Pari portrays a woman who discovers unsuspected depths and courage in this feature debut by Iranian-Greek director Siamak Etemadi which screened at Berlinale 2020.
The Badger (2020): a family portrait and psychological drama unfolds when Soodeh finds herself forced to ask for ransom money from her ex-husband Peyman in order to save her 11-year-old kidnapped son Matiar. The Badger by Kazem Mollaie screened at Shanghai International Film Festival 2020.
The Slaughterhouse (2020): Recently deported from France, Amir is unemployed and stay at his father's house. He soon gets involved in a horrifying crime which gets him involved with the tumultuous foreign currencies black market. The Slaughterhouse by Abba Amini screened at Busan International Film Festival, IFF Mannheim-Heidelberg and Hong Kong Asian Film Festival this year.
A Hairy Tale (2019): in a hilarious comedy and winner of Fajr Film Festival, Inspector Kiani investigates the mysterious murders that have been taking place in the city. As Inspector Kiani says: It's a messy situation. In addition to winning Fajr, A Hairy Tale by Homayoun Ghanizadeh also received the Jury Special Award at Warsaw International Film Festival.
DOCUMENTARIES
Sunless Shadows (2019) is the new award-winning feature documentary by renowned director Mehrdad Oskouei, who recently won no less than six awards including Best Director at IDFA (International Documentary Film Festival Amsterdam) and winner at Zagreb International Documentary Film Festival. We follow a group of teenage girls serving time in an Iranian juvenile detention center and explore their thoughts and doubts as they go through the sentence.
None of Your Business (2019) follows the touching and recently revealed story of Ebrahim Monsefi, known as Ebram, a popular southern guitar player, singer and poet whose work has been rediscovered and published little by little after his death. The film screened at DOK Leipzig and won the Special Jury Award at International Documentary Festival South Korea.
SHORT FILMS SESSION
Like a Good Kid (2019) by Arian Vazirdaftari, The Visit (2019) by Azadeh Moussavi, Red Panda (2019) by Ali Paknia, Hedieh (2018) by Sahar Sotoodeh Haghighi, Dilemma (2018) by Omid Shams, Each Other (2019) by Sarah Tabibzadeh, Funfair (2019) by Kaveh Mazaheri, and Exam (2019) by Sonia K Hada.
DETAILS Date: Thursday 3 December – Sunday 6 December, 2020
Location: Palace Norton Street, 99 Norton Street, Leichardt, Sydney
Opening Night Gala: $29.50
Closing Night Gala: $29.50
General Admission: $22.50 (Concessions $19.50; Palace MC Members $18.50) 5 Film Pass: $90.00 ($18.00 per ticket)
3 Film Pass: $60.00 ($20.00 per ticket)